Kino-wasogakuen
Our dressing method is "comfortable to wear, doesn't fall apart, and doesn't feel uncomfortable".
There are individual differences, but according to the catchphrase "dressing 2 minutes, obi 3 minutes", you can feel free to enjoy kimono in your own way.
You can also enjoy advanced and complicated obi tying.
By tying it in front, you can check the pattern and shape while tying the obi without using a mirror.
It's less confusing to remember, the finish is beautiful, and it's easier to tie a decorative knot.
You can spend a comfortable time without the clothes coming out of shape or unreasonable tightening.
We will help you find the joy and fun of wearing kimono.

About Dressing Class
We prohibit the act of forcibly selling kimonos and kimono accessories to customers.
Please bring your kimono, obi, and kimono accessories to your first class.
We will not force you to purchase it if you can arrange it yourself.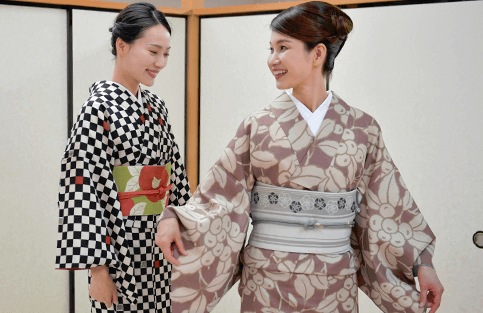 I teach responsibly
All curriculums are subject to tuition fees.
I will teach until all students can wear kimono.
Original Obi-ita「WAKATAKE」
Due to the characteristics of the method of tying, it is a required teaching material, so all enrollees are required to purchase it.
Features of our shop
Watchword is "dressing 2 min, obi 3 min"
We provide cutting-edge technology.
You can create a beautiful obi knot as you want.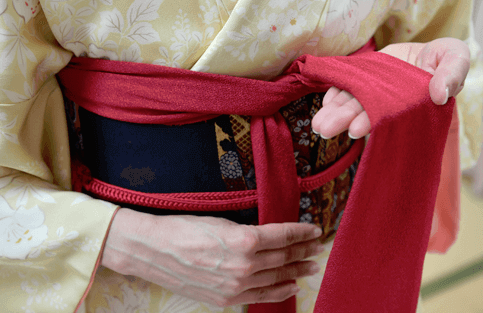 Try free trial
Please clear all doubts and anxieties before joining.feel free to ask us.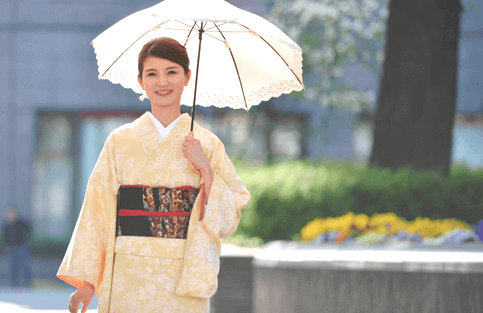 Freely selectable lesson days
You can make a reservation by choosing the day and time of the lesson so that even people with irregular holidays or busy people can easily attend. Saturdays, Sundays, and holidays are also held, and transfers are possible.
Course guide
【Normal】
Instructor
This is a course aimed at becoming a kimono instructor and improving the skills of the teaching method. After completing the course, if you pass the qualification exam, you can teach courses from primary to Advance.
【Other】
Short
If necessary, you can study in a short-term intensive course. For example, a sudden ceremonial occasion.
Price
All displayed prices include tax.
Primary・Advanced・Instructor
| Course | par onece | total |
| --- | --- | --- |
| Primary | \1,375 | 20times |
| Advanced | \1,650 | 32times |
| Instructor | \3,300 | 14times |
WAKATAKE・Short・Private・Obi
| Course | par onece | total |
| --- | --- | --- |
| WAKATAKE | \1,100 | 8times |
| Short | \2,200 | 5times |
| Private lesson | \3,300 | 5times |
| Obi-musubi | \3,300 | 5times |
Reserve
(Common to each course)
You can make a reservation for the desired date and time.
Days and times can be changed.
Please feel free to contact us.
Reservable time
➀ 10:00~12:00
② 13:00~15:00
③ 16:00~18:00
Close
Tuesday、2nd and 4th Wednesday.
New year holiday season.
closed for summer break.