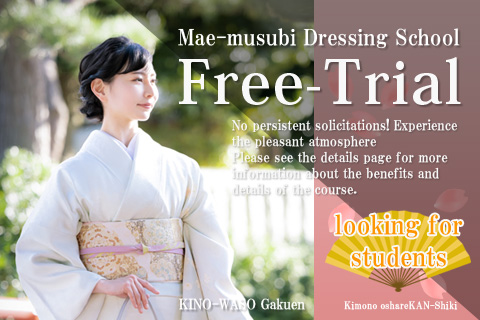 Please feel free to contact us if you have any concerns about kimono.
We are kimono professionals.
Please feel free to leave even the smallest things to us.

Information on dressing lessons

I want to be able to put on a kimono by myself

Beginners welcome! I will help you make your dream kimono girl debut.

I want to be able to wear kimono quickly

No need to re-tie.

I want to learn how to wear a kimono again

Kindly and politely guide.

I want to wear the kimono I inherited from my mother

Advice on how to dress yourself. You can wear various types of obi knots.
Dressing Service
No painful, To hold shape,
and Prolong beauty
Preventing the occurring of the out of shape in the front tying of the Obi, suppressing stuffy or tight feeling and also suppressing the generation of wrinkles on tying the Obi.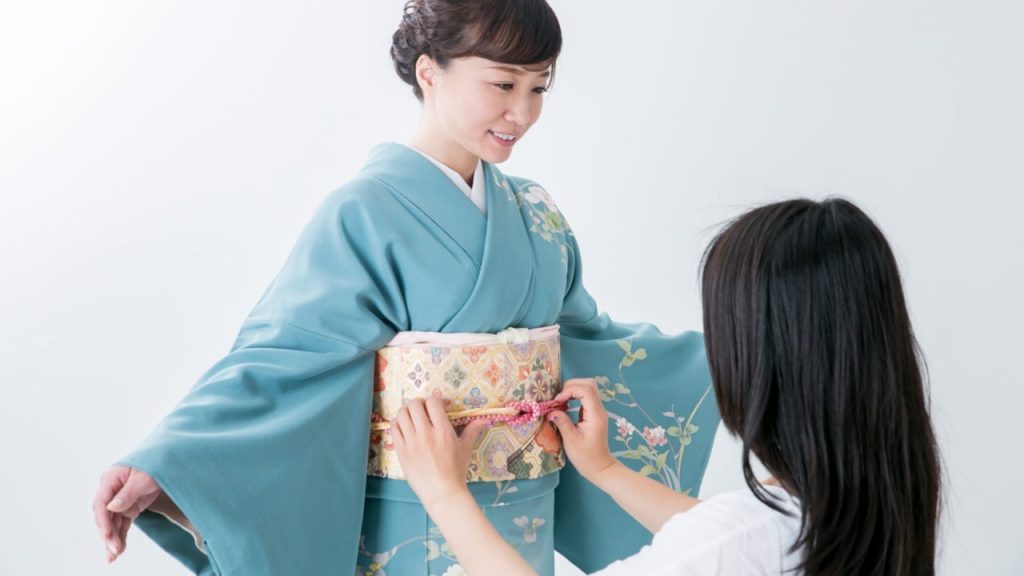 Summer Special
Yukata dressing class

Makes summer outings even more fun.
Why don't you enjoy events such as fireworks with your friends in yukata?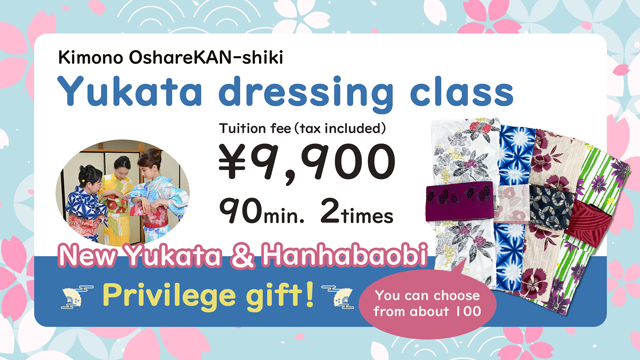 About our shop
A space immersed in Japanese style
We offer a space where you can enjoy Japanese harmony. If you want to wear a kimono but don't know how to wear it, come to our store and we will solve it… We want to be your savior when you have trouble with kimono. In addition, we do not offer free tuition services other than the free dressing experience. The tuition fee is the instructor's technical guidance fee. Even beginners can teach responsibly until they can master it.
Party to enjoy in kimono
beer garden

TAKASAKI TAKASHIMAYA BEER GARDEN
July 7, 2023

KIRYUU WALK

June 2, Reiwa 5
We went out to Kiryuu in kimono.

New Year's party 2023

February 18, 2023
【BANQUET TAKASAKI】LABI1 5F
The "Obimai-shi" performed a dance, and it was a blast.

Kimono de Lunch

October 2, 2020
HOTEL GRAND VIEW TAKASAKI【CurruCa】
Lunch party in kimono for the first time in a while. I was able to spend a meaningful time with delicious food and a fun story party.
To all visitors
Taking measures against COVID-19
Our store is taking measures against COVID-19.
Reduce the number of seats and space the seats to avoid crowding. The air is exchanged regularly. We will be taking the temperature of our staff every day, and we are asking for the cooperation of customers who come to the store. Thorough hand washing, disinfection, and thorough disinfection of tables and chairs. All staff wear masks. We also ask customers to wear a mask when they visit us. If you feel unwell, please let the staff know immediately.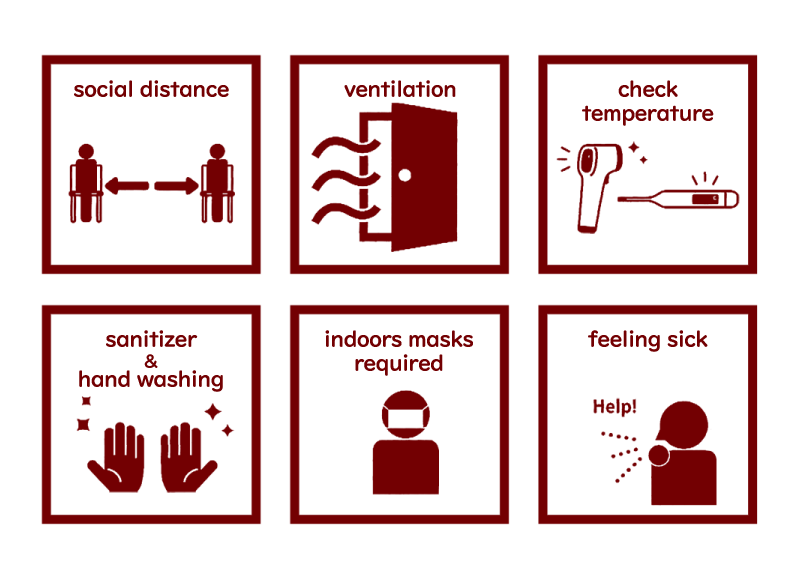 In order to avoid crowding, we have reduced the number of seats and are keeping distance and intervals.
We open the doors and windows to keep the air fresh.
We will measure the temperature of our staff and ask you to check the temperature of visitors.
Please thoroughly wash your hands and disinfect with alcohol. We will also thoroughly disinfect tables and chairs.
All staff wear masks. Please help us wear a mask when you visit.
If you feel any change in your physical condition, please inform the staff immediately.